St Helens MTB Trails – Something for everyone
Whether you like to shred some serious downhill, enjoy some cross country flow or just want a fun day on the trails with the family, the St Helens Mountain Bike Trails have an experience for everyone. Not only that, but St Helens is the largest town on Tasmania's east coast and as such offers plenty for you to see and do while you are taking a break from the trails.
You can download a hard copy of our Trail Maps here:
Loila Tier Trails
ACCESS FROM:
Flagstaff Trailhead
This small loop is like located on the northern side of the Trailhead and will be the start and end  to most trails in the network \including the Townlink, Rock Lobster, Wedged-in, Humpback and Pearler.
122m

ACCESS FROM:
Flagstaff Trailhead
This fun and short loop is a great way to get the kids primed for an MTB ride. It is also similar to the Trailhead loop in that the trails on the southern side of the trailhead all start and end with this loop including Swell Done and Eagle Eye.
125m
ACCESS FROM:
Flagstaff Trailhead
This small entry level trail is designed to take beginner riders out into the bush on a nice rolling trail.   Riders will experience a similar sensation to the rolling swell of the ocean.
140m
ACCESS FROM:
Flagstaff Trailhead - or Lions Park, St Helens
This shared use two way trail will allow riders and walkers to easily traverse from Town to the Trailhead and back again. Passing through the Boggy Creek Valley you may even hear the calls of the Resident Sea Eagle nesting high above the trail.
118m
ACCESS FROM:
Flagstaff Trailhead
This trail will kick start your ride and give you a taste of what the network has on offer. It's an ideal beginner loop to build some bike handling skills.
136m
ACCESS FROM:
Flagstaff Trailhead
A great warm up loop for riders to get their eye in on before venturing further in to the network. This trail introduces beginner riders to some rollers and small features to build confidence and enjoy with family and friends.
122m
ACCESS FROM:
Flagstaff Trailhead
Get ready to find your flow as you cruise along this trail, linking berms and floating over rollers. This trail transports you out to the greater trail network where you can begin to test yourself on the intermediate trails.
120m

DIFFICULTY:
More Difficult
ACCESS FROM:
Flagstaff Trailhead
This trail is the gateway in to the larger St Helens Network which begins to introduce some intermediate technical features.   Riders will pass through a cool shaded gully before climbing up on to a eucalyptus covered ridgeline with glimpses of the St Helens Township. The option to continue further into the network is presented or you can flow back down towards the trailhead via some funky rollers and berms.
200m

DIFFICULTY:
More Difficult
ACCESS FROM:
Flagstaff Trailhead
Sitting slightly higher in the hills, wedged amongst large granite outcrops you'll weave in and out of gullys at an enjoyable pace.   Once arriving higher on the open ridgelines keep your eyes peeled for Eagles soaring high above in the thermal drafts. A keen eye will also spot a few technical features off to the side of the main ride line.
231m
DIFFICULTY:
More Difficult
Starting way up high overlooking the St Helens township, this trail begins with amazing views before it draws you down through swooping berms and along flowing trail.  This is a great way to get from the shuttle drop-off on Loila Tier and take the long way back to the trail head.
367m
DIFFICULTY:
More Difficult
Starting high up on Loila Tier Lookout you'll be busy taking in the epic coastal views before having to shift your focus to a feature packed trail. This trail consists of a couple of fast gravity fed ridgelines stitched together by a mellow climbing link midway.   You can expect changing terrain with big granite features and deep moss covered gullies.
364m
DIFFICULTY:
More Difficult
An adventure trail like no other!  Starting high up on the Blue Tier in sub-alpine terrain you are instantly treated to endless vistas of the surrounding mountain ranges and stunning coast line.  Before you know it you'll be ducking through majestic myrtle trees and whizzing by huge tree ferns.  Giant Ash trees will tower over you before you drop into an eye watering descent shaped in to perfect dirt.  A traverse along a forestry road allows you to gather your thoughts before you are taken into a totally new style of environment.  The wide open and untouched terrain after Ansons Bay Rd is a stark contrast to where this journey began.  It's hard to keep your eyes on the trail as you contour and climb through monolith granite boulders and suddenly catch glimpses of the world renowned Bay of Fires.  The final descent darts across endless ridgelines before delivering you to the pure white sands of Swimcart beach.
751m
DIFFICULTY:
More Difficult
Starting on Loila Tier the Dreaming Pools is a 27km adventure trail that will take riders out in to the St Helens back-country.  The trail starts up high overlooking the stunning East Coast before traversing through tall Iron Bark forest and winding through deep gullies, opening up vistas to the South West.  Around the 6km mark the trail undulates its way down towards Constable Creek with flowing single track that will put a smile on your dial.  The Dreaming Pools are natural rock pools that offer a great way to cool off mid ride before the trail meanders along the creek side with plenty of vantage points of waterfalls and rock slabs.  You'll then make your way back in to the trail network allowing you to finish back at the Flagstaff Trailhead.

DIFFICULTY:
More Difficult
ACCESS FROM:
Flagstaff Trailhead
A climbing trail that gets riders from the heart of the trail network up to the Loila Tier Shuttle Drop Off opening up all the descending options you could wish for.  The trail hugs the steep hillside and winds its way up through rocky terrain with views over the St Helens back country trail, Dreaming Pools.
DIFFICULTY:
Very Difficult
This trail pays homage to the town of St Helens and the shredding surf culture of the Tasmanian East Coast.  Packed full of jumps all the way down, riders will be able to choose from multiple lines and catch plenty of airtime.  Starting at the drop off point you will be treated to epic views over Georges bay before you drop in and make your way down through lush moss covered gullies.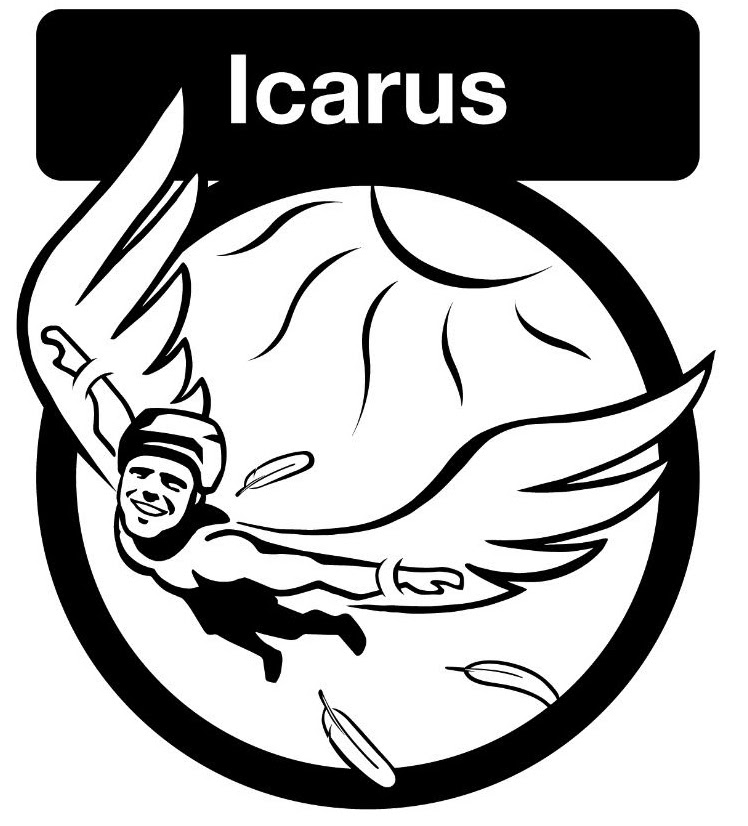 DIFFICULTY:
Very Difficult
Icarus is the Greek Mythology story of a man who built his own wings to fly out of wax and feathers, this meant if he flew too high his wings may melt from the sun, flew too low they would become too damp from the ocean.  This trail requires riders riders to find that fine line of fast and smooth  or wild and loose.  From top to bottom there are countless features ranging from technical rocky outcrops to high speed off camber sections and lofty jumps.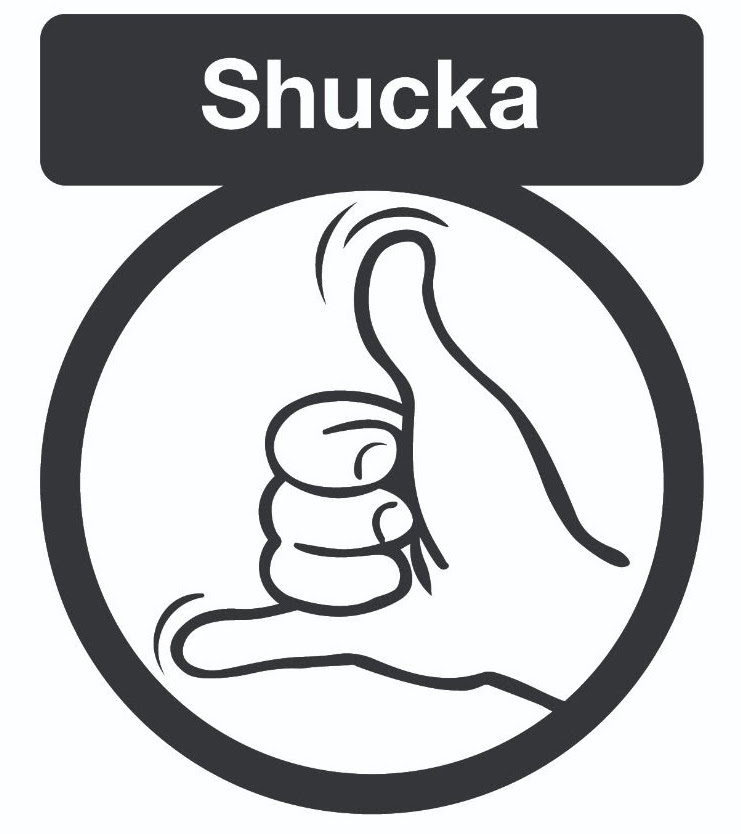 DIFFICULTY:
Very Difficult
Shucka is the trail for anyone looking to get their wheels off the ground.  A snappy little run jam packed with jumps of varying difficulty that will allow riders to hone their jumping skills and for the more experienced rider, push the limits.  This trail even features a huge dirt Quarter-Pipe that can be boosted or railed.
DIFFICULTY:
Very Difficult
Get ready to let off the brakes and hold on tight.  This descending trail makes it way through rocky granite outcrops with plenty of side features to have fun on and some impressive rock work weaving through monolith boulders.  The lower half of the trail will have you picking up speed as you fly along the open ridge line and catch some air time with multiple jump options.